Blackberry Balsamic Chicken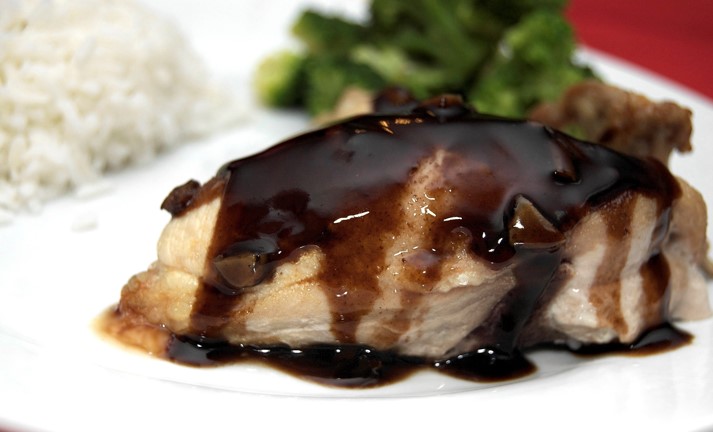 Blackberry based balsamic chicken is a great dish.

Ingredients:
1 tablespoon Salado Olive Oil Co.'s Cold Pressed Extra Virgin Olive Oil
At least 4 chicken breasts that have been cut in half
1/4 cup chicken broth
2 teaspoons minced thyme
1/3 cup seedless blackberry jam or fruit spread (no sugar added)
1 tablespoon Salado Olive Oil Co. Blackberry Ginger Balsamic
1/2 teaspoon corn starch for thickening

Heat the olive oil in a large skillet and cook the chicken breasts till golden brown on both sides. While the chicken is cooking: whisk broth, thyme, blackberry jam and balsamic together, mixing well. Add the sauce to the browned chicken breasts and bring to a boil. Reduce the heat to medium-low and simmer till chicken is no longer pink. Turn the chicken over and cook till done. This should take about 25 minutes.

Serve with sauce. If you desire a thicker sauce, mix the corn starch with a couple of teaspoons water. Add to sauce and cook till desired thickness.
Sort: