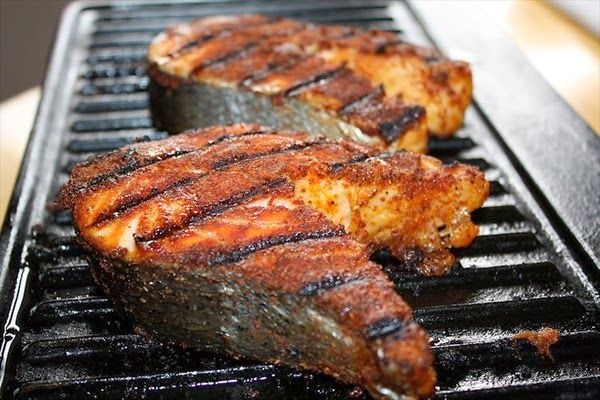 Grilled Salmon Steaks
You will need the following:
6-8 fresh or frozen salmon steaks
1/3 to 1/2 cup Salado Olive Oil House Oil
1/4 cup chopped parsley
1/4 cup fresh lemon juice
2 tablespoons finely grated onion
1/2 to 1 teaspoon dry mustard
salt and pepper to taste
Place salmon in a shallow pan and combine the oil, parsley, lemon juice, onion, mustard, salt and pepper. Pour this over the salmon and let this sit out on the counter for at least 2 hours. Turn once or twice.
Drain, reserving marinade and place the fish on the well-greased wire grill basket.
Grill over medium to hot coals till lightly brown. This should take about 5-6 minutes.
Baste with remaining marinade and turn over. Baste again and grill additional 5-6 minutes.
Serve with your favorite garden salad drizzled with Salado Olive Oil Co, Traditional 25 Year Old Balsamic. I also serve this with fresh green beans cooked and add bacon bits and drizzle Salado Olive Oil Co. Bacon Olive Oil.
Grill, eat and enjoy.
Sort: