Carol's Chicken Penne Casserole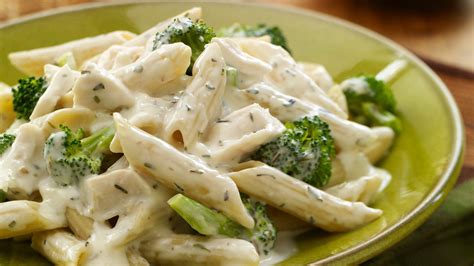 2 chicken breasts, cooked and cut into small pieces
2 tablespoons unsalted butter
1 and 1/4 cup milk (I use whole milk but you can use any that you like)
1 teaspoon Italian seasoning or more for your taste
1 tablespoon fresh grated parmesan cheese
1 8 ounce bag of penne pasta
2 bell chopped bell peppers any color your choice
fresh chopped broccoli, 2 cups are great
1/3 to 1/2 cup monterey Jack cheese
Melt butter in a sauce pan and add flour and stir at least 1 minute making sure all is blended. Add milk and continue stiring until bubbles form. Reduce the heat and simmer mixture for about 10 minutes. Add pepper, Italian seasoning and parmesan cheese, mixing well.
Cook pasta using the package directions.
Preheat oven to 350 degrees.
Add broccoli to the pasta and continue cooking for 1 additional minute then drain.
Spray the bottom and sides of a 9x13 inch casserole dish with nonstick cooking spray.
Combine pasta, broccoli, chicken and vegetables.
Cover with sauce and put into the baking dish.
Cover with Monterey Jack cheese and place foil over the top.
Bake the casserole for at least 20 minutes. Remove foil and continue baking until cheese is melted.
I then drizzle Salado Olive Oil Co. Italian Herb Oil over the top.
Sort: