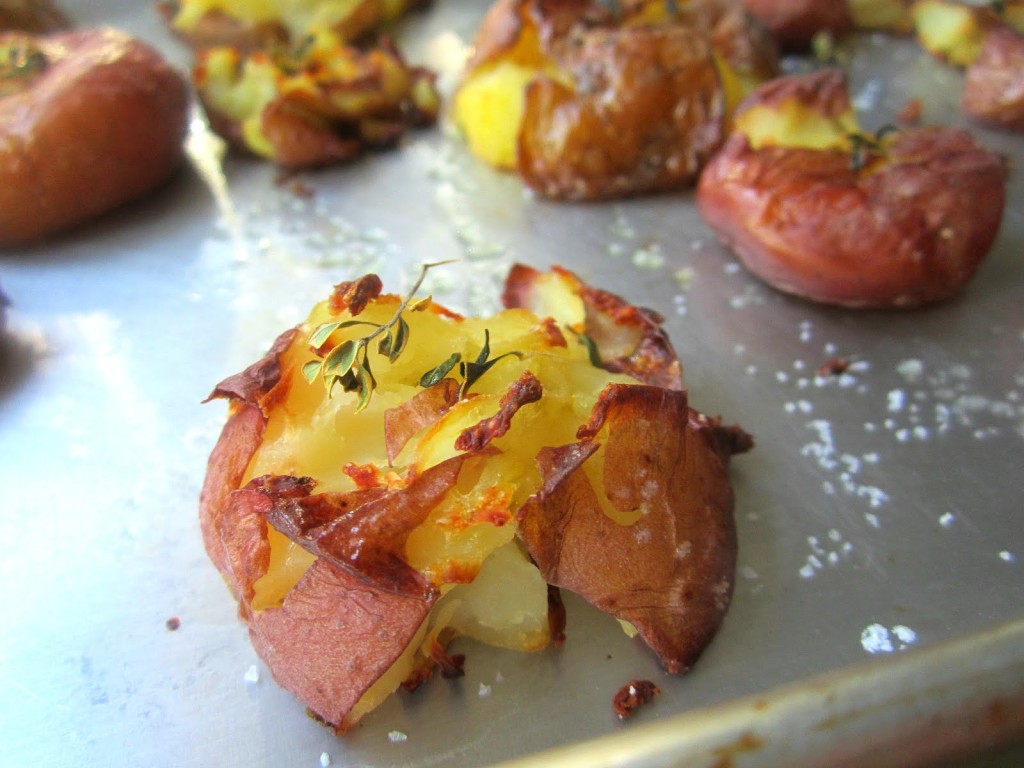 Smashed Garlic Potatoes
Ingredients:
3 small potatoes per person (Yukon Gold or Baby Red potatoes work best for this
Your choice of Salado Olive Oil Co.'s Roasted Garlic Sea Salt, or Spanish Rosemary Sea Salt,

1/2 Cup Salado Olive Oil Co. Infused Extra Virgin Olive Oil
Directions:
Wash the potatoes and boil until cooked and soft, but not too mushy. Drain the water and allow the potatoes to cool enough to handle. On an aluminum foil covered baking sheet covered with baking spray gently press down each potato with a spatula or back of a large spoon until they are flattened to about an inch thick. Let cool to room temperature. Drizzle with your favorite Salado Olive Oil, herbs and salt and pepper. Make sure the Olive Oil mixture goes on both side of the potatoes. Roast the potatoes at temperature at 400°F until they are crispy and brown on the outside. Turning over once for even browning. Serve Hot!
Sort: