Crusted Salmon with Salado Olive Oil Co. Pesto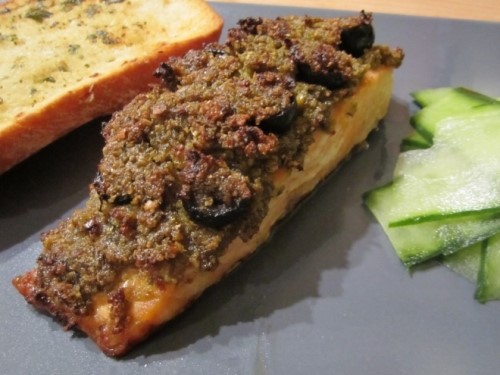 6 salmon fillets about 5-6 ounces each
3/4 to 1 cup pitted Kalamata olives
1 Salado Olive Oil Basil Pesto
1/2 cup Salado Olive Oil Co.'s Extra Virgin Olive Oil
juice from 1 lemon
black pepper to your taste

Mix above ingredients till well blended. Season salmon with pepper and salt if desired. Place salmon on olive oil covered pan and spread pesto mixture on the salmon and bake in oven set at 375 degrees for about 10-12 minutes. Serve with lemon wedges for garnish.

This recipe will also work for grilled shrimp and grilled chicken.
Sort: