Tortellini Vegetable Soup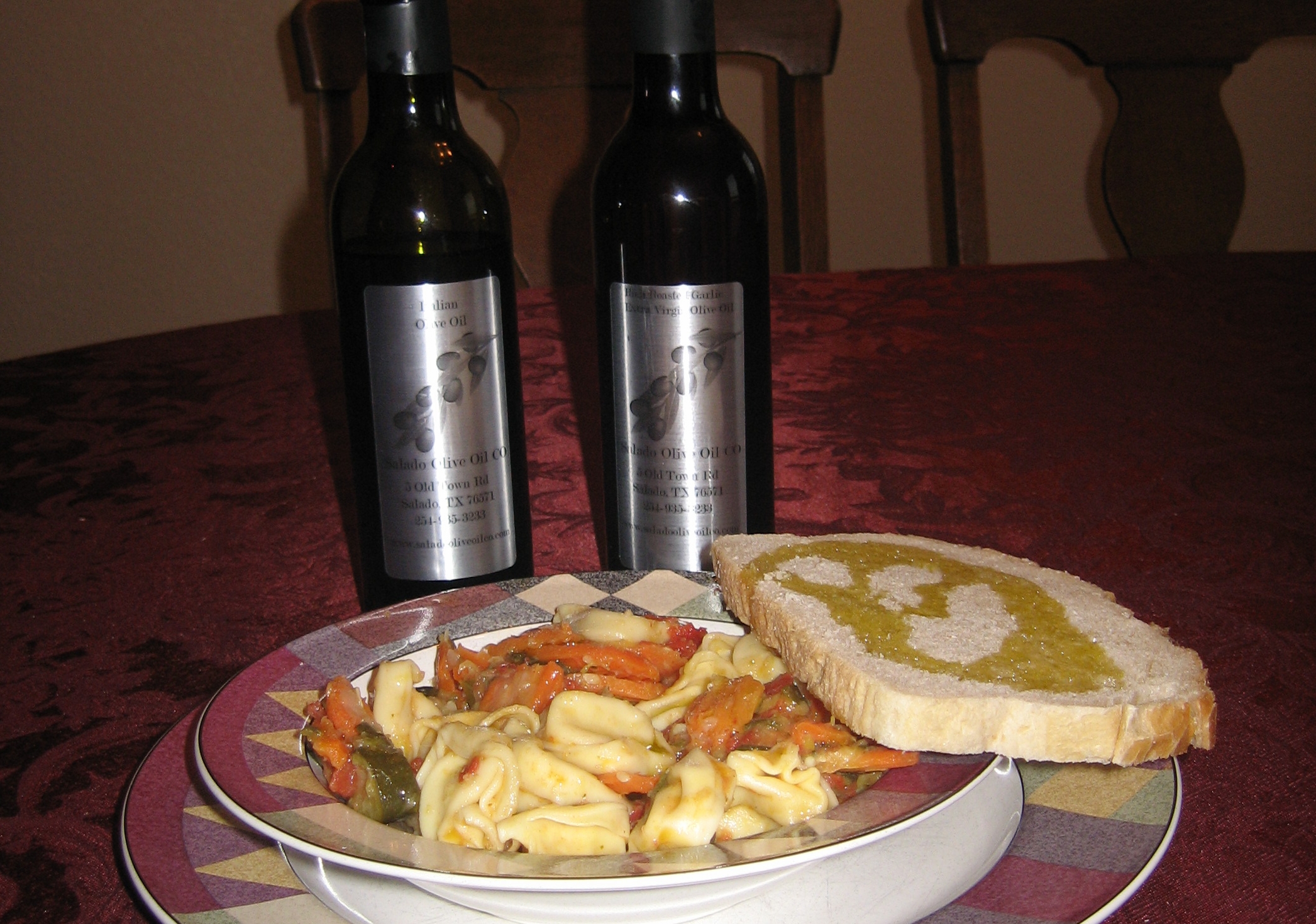 Ingredients:
3 Tble. Italian Olive Oil
1 onion sliced thin
2 zucchini sliced thin
1 bunch carrots sliced thin
1 can low sodium chicken broth
1 can Ro Tel diced tomatoes and chilies
1 tsp. black pepper
1 package fresh tortellini of your choice
Saute onion, zucchini and carrots in Italian Olive Oil and cook till tender. Add pepper, RoTel and chicken broth. Bring to a boil then add tortellini and pepper and cook for 10 minutes.
Serve with crusty bread drizzled with Rich Roasted Garlic Oil.
Enjoy
Sort: