Sauteed Asparagus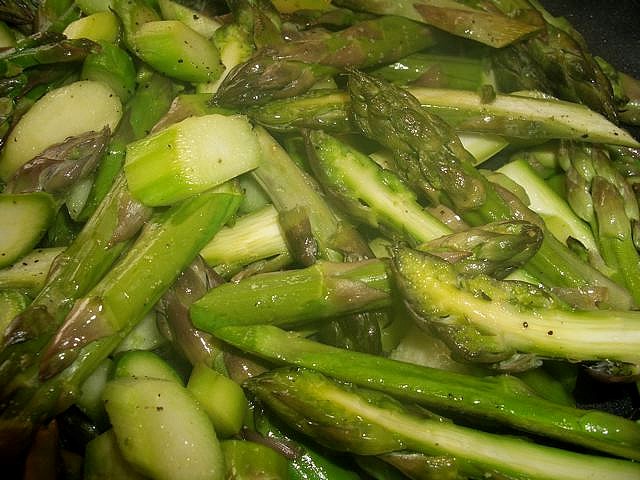 Sauteed Asparagus

2-3 tablespoons of Salado Olive Oil Co.'s Chilean Picual Extra Virgin Olive Oil
1 medium sliced thin onion
1 large sliced thin red bell pepper
large bunch of fresh asparagus
pepper-fresh ground
fresh ground sea salt

In a large skillet, saute onion, pepper, and a pinch of salt and pepper in the olive oil, till browned. Do not cook through as they will finish cooking with the asparagus. Add the asparagus and continue cooking for 5-7 minutes. Do not overcook, as the asparagus will get soft.