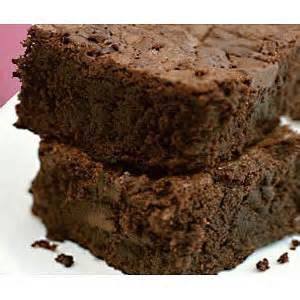 Chipotle Brownies
Ingredients:
• 1/3 cup SOOC's Chipotle Olive Oil or Salado House EVOO
• 1 - 2 teaspoons ground chipotle powder
• 1/2 cup brown sugar
• 1/4 cup sugar
• 4 oz. semi-sweet chocolate, melted
• 2 eggs
• 1/2 cup all-purpose flour
• 2 tsp. vanilla extract
• 1 tsp. salt
• 1 cup chocolate chips
• Optional Sea Salt for a topping
Directions:
Preheat oven to 350 degrees.
Line an 8x8" pan with parchment paper or aluminum foil and lightly spray with non-stick cooking spray. (I usually spray a little dot on the bottom of the parchment paper to help it stick)
In a large bowl combine melted chocolate with olive oil. Whisk eggs, sugars, and vanilla into the chocolate mixture. Stir in flour and salt until fully combined. Fold in chocolate chips.
Bake 25 minutes, or until a toothpick inserted comes out clean. Sprinkle with coarse salt. Cool completely.
Sort: