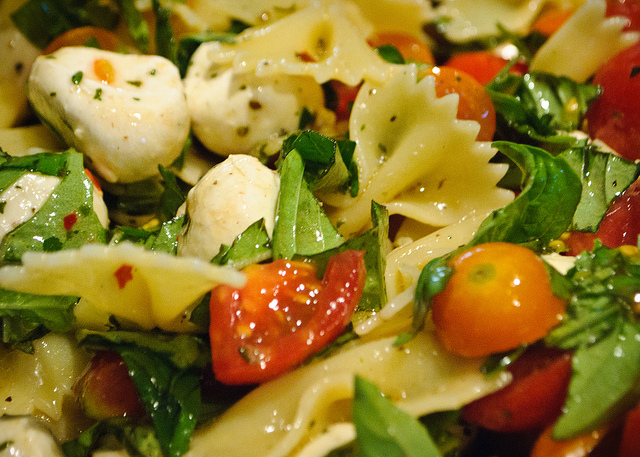 What a perfect dish to serve along side dinners during the summer!
Ingredients:
8 ounces short cut pasta, cooked until al dente and drained well. Place the pasta into a large serving bowl.
1 tablespoon Salado Olive Oil Co. extra virgin olive oil that is tossed with the pasta so the pasta does not stick together.
1/4 cup Salado Olive Oil Basil Olive oil
1 and 1/2 tablespoon fresh lemon juice
1 and 1/2 cups cherry tomatoes that have been cut in half
6-8 ounces fresh mozzarella cheese that has been cut into bite size pieces
2 cups baby arugula
1/2 cup basil leaves that have been torn into bite size pieces
Salt and pepper to taste


Directions:
Whisk basil oil and lemon juice together
Add tomatoes, arugula, basil leaves and the basil dressing to the pasta and toss well.
Sort: