Zesty Tomato, Onion and Cucumber Salad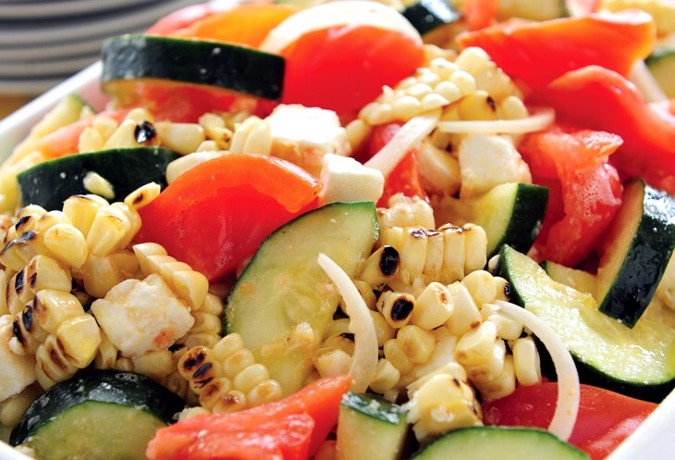 Tyler's Zesty SUMMER Tomato, Onion and Cucumber Salad
5 medium plum tomatoes, halved lengthwise, seeded, and thinly sliced
1/4 red onion, peeled, halved lengthwise, and thinly sliced
1 Kirby cucumber, halved lengthwise and thinly sliced
Fire up the barbecue and butter the ears of corn or use the jalapeño lime olive oil along with a dash Lime Fresco Sea Salt and black pepper. After cooked, let cool , Cut and then add to ingredients below.
Dress the tomatoes, onions, and cucumber with Jalapeño Lime olive oil, Champagne vinegar, Lime Fresco salt, and pepper.
Other option is to add feta cheese.
Let stand while you prepare dinner, about 20 minutes. Re-toss and serve salad with crusty bread for mopping up juices and oil.
Sort: