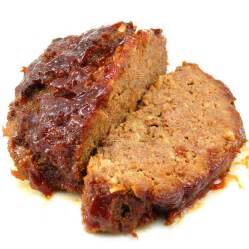 A fabulous twist on boring meatloaf!
Ingredients:
1 pound coarse ground round
1 pound lean hamburger meat
1/4 cup half and half
1 egg
1/2 cup herb and garlic bread crumbs
4 tablespoons Salado Olive Oil Co. Herbs de Provence Marinade


Directions:
Beat egg, add milk and bread crumbs. Mix well.
Add Herbs de Provence Marinade and mix.
To this mixture, add the meat and with your hands mix until all in combined.

I do put this in a baking dish that I have sprayed with a Pam spray. Makes cleanup much easier.
Bake at 350 degrees for 1 hour.
If you wish, you may top with ketchup.

Serve with fresh thin sliced tomatoes, a sweet potato that has been cooked in a bag in the microwave for 8 minutes. Drizzle Salado Olive Oil Co. Butter olive oil and Salado Olive Oil Co. Pumpkin Pie Balsamic over the top. YUM

This is a very healthy meal and you will have leftovers on the meat loaf that you can add different sides to.
Sort: