Fiery Ribeye with Truffle Gnocchi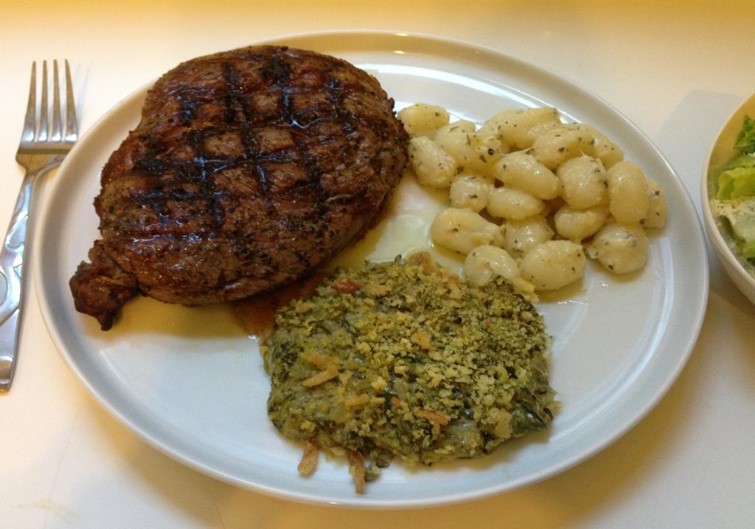 Ingredients:
Marinade:
1 1/2 Tbsp chopped garlic
1/2 cup hot water (to open up the pores in the meat to allow marinade to soak all the way through)
Truffle Gnocchi with Arugula and Pine Nuts
Directions:
Place marinade ingredients in a resealble plastic bag and add ribeye steaks. Marinate 6-24 hours in the refrigerator.
Poke holes throughout the potatoes and toss in salt to draw out excess moisture roast in oven till shells are crunchy, while they are roasting place a pot of boiling water on stove top. When potatoes are done slice in half(they will be very hot) scoop insides into a large bowl, begin adding flour( may not need all) add in just enough white truffle oil to give your gnocchi a distinct truffle aroma. Roll potato mixture on a floured surface and cut into desired sizes and or shapes, let rest and cool for ten minutes before placing them into the boiling water they will float when they are ready, instantly place into a ice bath. Toast pine nuts in a sauté pan, add arugula and gnocchi then add cream and just a drizzle of white truffle oil. You may choose to add freshly grated parmesan. Shave Truffle over finished dish.
Sort: