Cranberry Pecan Pound Cake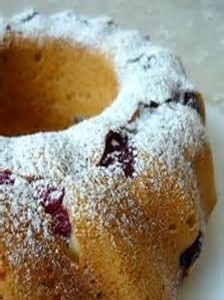 Cranberry Pecan Pound Cake
Ingredients:
1/2 teaspoon baking powder
4 large eggs (room temperature)
1 teaspoon vanilla extract
1/2 cup chopped pecans finely chopped
3/4 cup fresh cranberries chopped very fine
Directions:
Preheat your oven to 350 degrees.
Coat a bundt pan with cooking spray making sure all is covered well.
Combine flours, baking powder and soda, salt and cinnamon in a small bowl.
Beat the eggs using a mixer till light and fluffy.
Add Salado Olive Oil Co. House Oil to the eggs and add vanilla.
Alternately add the dry ingredients and sour cream to the batter mixing after each addition.
Fold in the chopped nuts and cranberries.
Put batter in the the bundt pan and bake for 60-65 minutes until a toothpick inserted into the dough comes out clean.
Remove from oven and place on a rack to cool for 10 minutes, then invert the pan onto the rack to cool completely.
This is a very moist bundt cake.
Before serving, drizzle slices with Salado Olive Oil Co.'s White Lemon or Cranberry Balsamic
Sort: