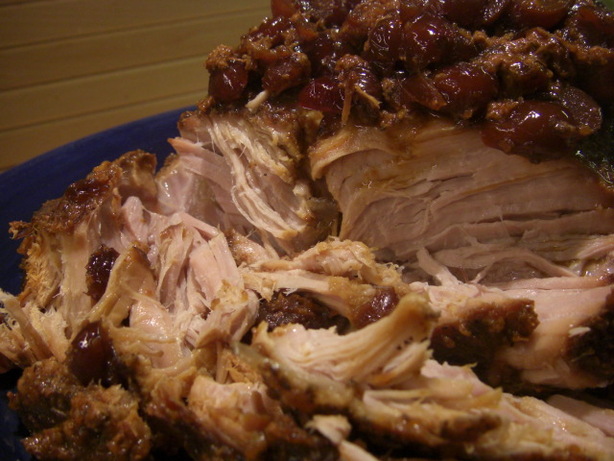 Be sure to spray the sides and bottom of your crock pot. This makes for easier clean up.
Ingredients:
5 pound pork roast, that is trimmed of all excess fat
1 tablespoon Salado Olive Oil Co. House Olive Oil
1 can of cranberry sauce, whole-berry is best.
Dry onion soup mix packet
2 tablespoons Salado Olive Oil Co.'s 25 Year Traditional Balsamic Vinegar
2 tablespoons Dijon mustard
1 tablespoon Worcestershire sauce
1/2 teaspoon each of allspice, sage and thyme
1/4 teaspoon cayenne powder

In a large skillet, heated over medium heat, add olive oil. Season the roast with salt and pepper to taste and sear the roast in the oil on all sides to get a good crust. Put the roast in the crock pot.

In the mean time, in a small bowl, mix the cranberry sauce, onion soup mix, balsamic, mustard, Worcestershire sauce and spices. Whisk well.
Put the contents from the bowl into the skillet with the pan juices and mix well.

Pour this mixture over the pork roast and cover and cook on low for at least 5 hours.
Remove roast from the crock pot and place on a platter and cover with foil. Meat should rest for at least 15 minutes before cutting.

If you like a thicker sauce, thicken with a couple of tablespoons flour and whisk. ( I use corn starch as I do not like the flour taste and corn starch is easier to use as a thickener).

Serve sauce in a gravy boat so that everyone can add as much sauce as they like.

Serve this with a side of green vegetables, garden salad or any vegetables your family favors.

Rolls are great with this dish, they can be dipped in the sauce to savor each and every bite.
Sort: