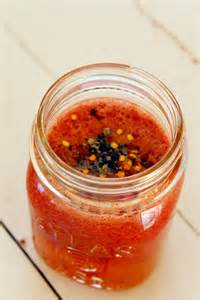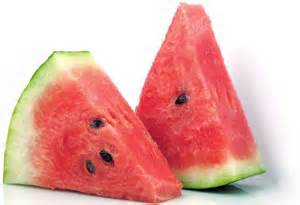 Watermelon Gazpacho
Ingredients:
1 red bell pepper, seeded and finely chopped
1 medium onion, finely chopped
1 stalk celery, finely chopped
1 cup peeled diced cucumbers
6 cups cubed seedless watermelon
1/2 cup cranberry juice cocktail
1/4 cup minced fresh Italian parsley (I leave this out if I don't have any or use cilantro)
2 tablespoons fresh lime juice
1 tablespoon Salado Champagne Vinegar or White Watermelon Balsamic
Mint leaves for garnish
Salt and pepper to taste
Directions:
In a small bowl, toss the cucumbers with salt and refrigerate.
The soup is part liquid and part chunky. Mix together the watermelon and cranberry juice. Use a Ninja or food processor to blend thoroughly but don't over blend or the color will fade and become too frothy.
Strain the mixture to extract as much liquid as you can, leaving the pulp behind. Stir in bell pepper, onion, celery, parsley, lime juice and Salado Champagne vinegar. Cover and refrigerate for 1 hour to let flavors blend.
To serve, rinse cucumber and pat dry with paper towel. Divide soup among chilled soup bowls or mason jars and garnish with cucumbers and mint leaves. This is a flexible recipe so feel free to add jalapenos and other favorites. It is a sturdy combination of fresh foods.
Sort: