Chicken Cutlets with Pecan Glaze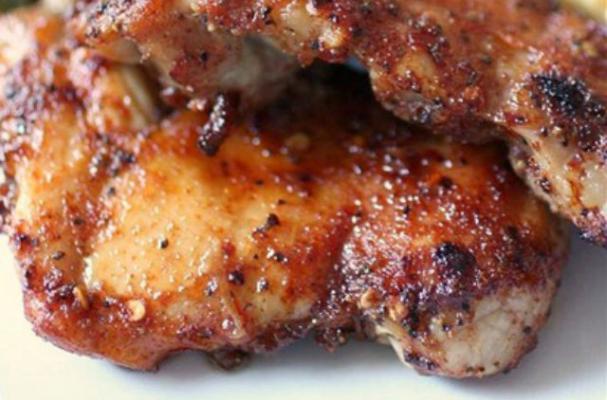 Ingredients:
1/4 cup butter
1/2 cup chopped pecans
4 to 6 chicken cutlets
salt and pepper to taste
3-4 tablespoons flour
3 tablespoons Salado Olive Oil Co.'s Cold Pressed Extra Virgin Olive Oil
1/2 cup low fat chicken broth
1 tablespoon light brown sugar
2 tablespoons Salado Olive Oil Co.'s Champagne Vinegar
Directions:
Melt 2 tablespoons butter in a large skillet over med. heat. Add the pecans and cook 2-3 min. until toasted. Remove and let cool.
Salt and pepper chicken pieces and coat with flour. Cook chicken in skillet over med. heat until golden brown and completely done. Place chicken pieces on a serving platter and top with pecans.
Place chicken broth in skillet and cook at least 2 min. Stir to loosen particles from the bottom of the skillet. Add the brown sugar, vinegar and cook additional 3-4 min until sauce is thickened. Add 2 tablespoons butter stir to mix. Serve the sauce over chicken.
Sort: