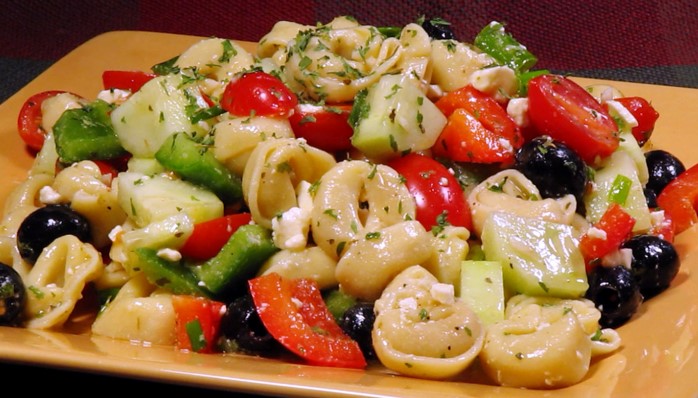 This tasty pasta salad is perfect for early summer gatherings.
Ingredients:
10 ounces of fresh cheese tortellini,
cooked per directions, drained and put aside
1 tablespoon minced fresh parsley
1/4 pound cubed Havarti cheese
1 large bell pepper (green, yellow, or red), chopped
1/2 cup pitted, chopped black olives
2 whole green onions sliced, tops included
Dressing:
3 tablespoons red wine vinegar
1 clove of garlic, minced
After cooking tortellini, place in a large bowl and combine with parsley, salami, cheese, bell pepper, olives and onions.
Combine dressing ingredients in a blender and blend well. Pour the dressing over the salad and toss gently to mix.
Cover and place in refrigerator for at least 1 hour.
Sort: