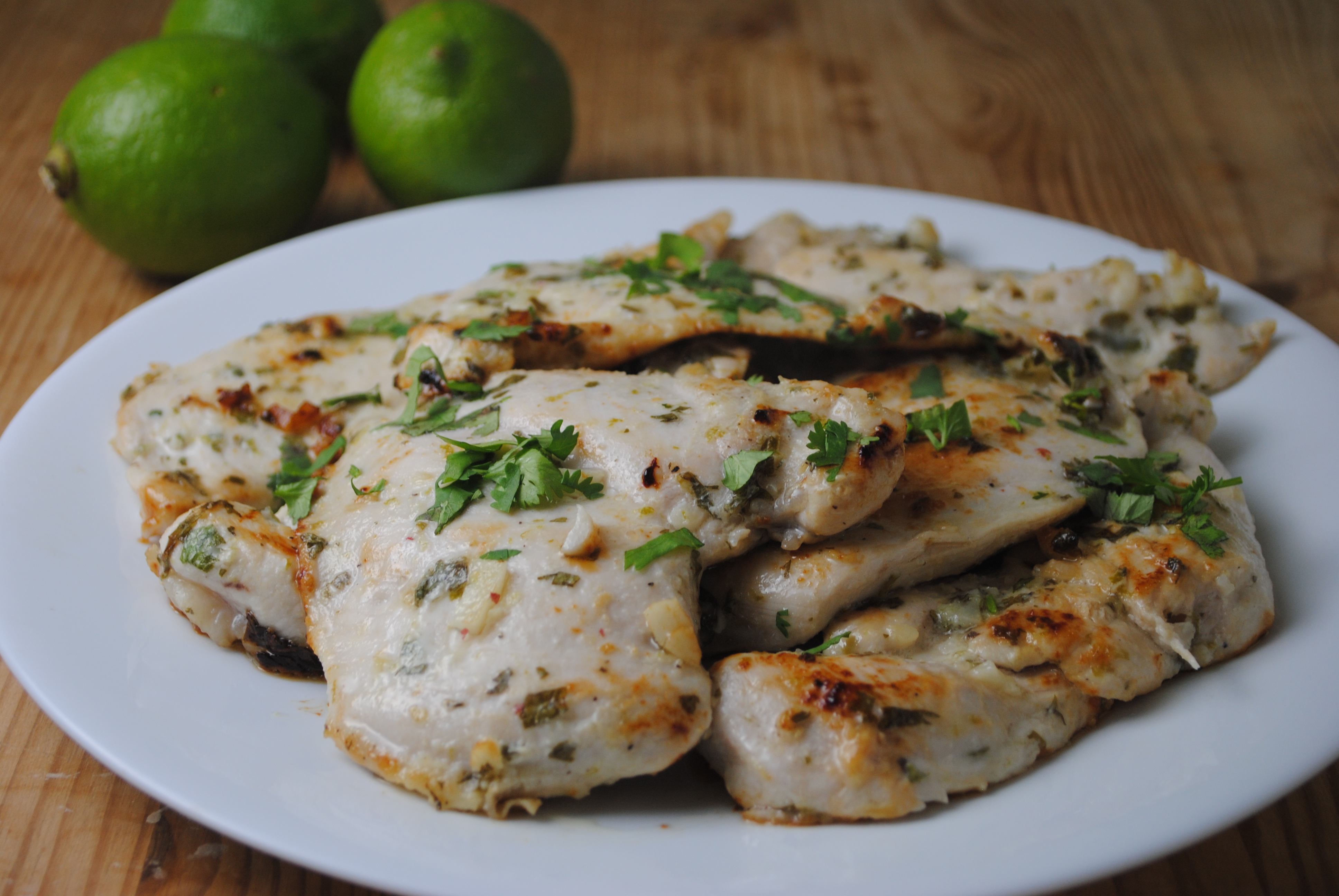 Cilantro and Lime Chicken
INGREDIENTS:
2 tbsp. Salado Olive Oil Co.'s Cilantro and Lime Olive Oil
3 cloves of garlic, minced
1/3 cup of chicken broth or white wine
Zest from 1 lime
Juice from 1 lime
1 tsp fresh cilantro
3 boneless, skinless chicken breasts (I prefer thigh meat for this recipe because they are juicer and seem to handle the citrus flavors better)
Sea salt and freshly cracked pepper, to taste
Two sprigs of fresh cilantro
1 lime cut into 4 wedges
DIRECTIONS:
Preheat the oven to 400 degrees. Coat a baking dish with cooking spray or the Cilantro Lime Olive Oil (I find that the cooking spray makes doing dishes later, much easier.
Dry the chicken with a paper towel to remove any impurities. Season both sides with salt and pepper. Heat the Salado Cilantro and Lime Olive Oil in a skillet over medium heat; add the minced garlic and cook, stirring constantly, for 1 minute, making sure not to burn the garlic. Add the chicken broth, lime zest, lime juice, and chopped cilantro to the pan. Pour the mixture into the baking dish. Place the chicken in the baking dish along with the lime wedges.
Place into the oven and bake, basting occasionally, for 30-40 minutes or until the chicken is cooked through and the juices run clear. Remove from the oven and drizzle a little more Cilantro Lime Olive Oil, lime zest and let the meat rest for 5 minutes before slicing. Drizzle the pan sauce on top of the slices of chicken and serve with some fresh cilantro. Enjoy!
Sort: