Gourmet Grilled Cheese and Mushroom Sandwich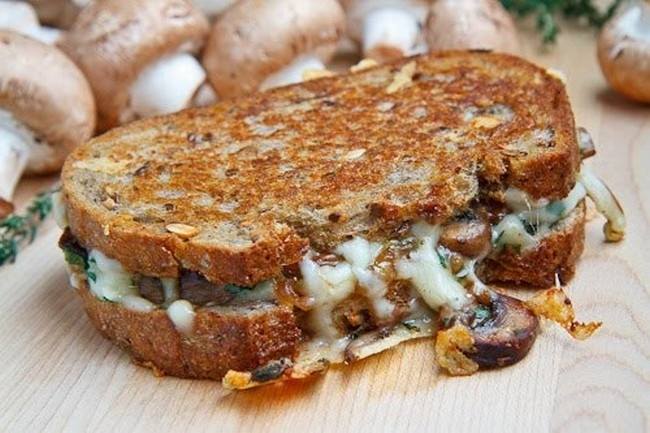 Ingredients:
Eight slices of bread (Whatever you have on hand)
Four slices of your favorite cheese you make grilled cheese sandwiches
1⁄2 lb. Mushrooms thinly sliced (Your favorite)
2 tablespoons Salado Butter Flavored Olive Oil to grill the bread. (Can use both butter and Olive Oil, or other Salado Olive Infused Oils like, Bacon; Jalapeno; or Parmesan, Garlic & Rosemary)
Two teaspoons fresh herbs like chives, thyme, or rosemary (Optional)
Two tablespoons Dijon Mustard. (Optional and use sparingly)
Salt and pepper, to taste
Directions:
Sauté mushrooms with any additional herbs in a pan with Salado Butter Flavored Olive Oil in a pan. Divide the warm mushrooms between the four sandwiches and add the cheese. Add pepper, mustard if desired, hold off on the salt because the cheese contains salt. Spread the Butter Flavored Salado Olive Oil on the outside of the bread for grilling. Cook until golden brown and the cheese is melted. Serve hot with tomato soup on a crazy windy day like today. Enjoy.
Sort: