Tyler's Herb Grilled Chicken Breasts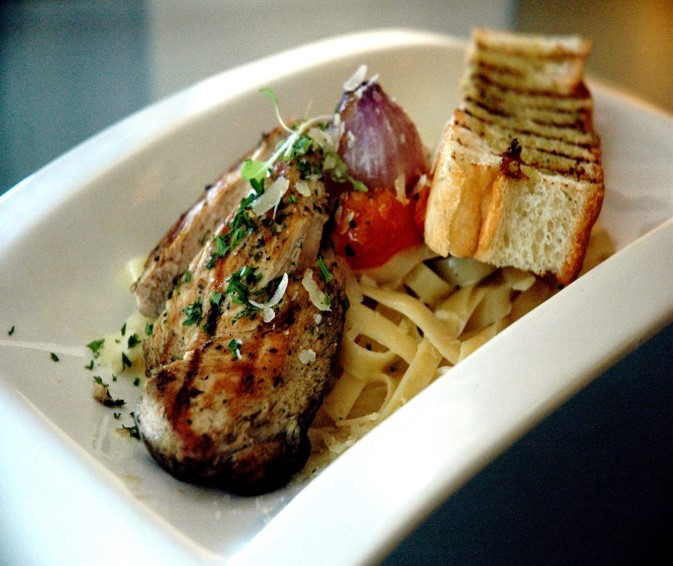 Ingredients
4 boneless skinless chicken breast halves (6 to 8 ounces each), trimmed and rinsed

Kosher salt (use other sea salt) and freshly ground black pepper

Crushed red chili flakes

3 cloves garlic, minced

2 tablespoons chopped fresh rosemary, flat-leaf parsley, or other fresh herbs

1/4 cup fresh lemon juice, plus 4 lemon wedges for serving

1/4 cup Salado Olive Oil EVOO (such as Roasted Chili and Garlic Olive, Meyer Lemon, Italian Herb Olive or Roasted Garlic Olive Oil ), plus more for drizzling.
Directions: Lightly wet the chicken breasts with cold water and set each one between two sheets of plastic wrap. Pound into a broad, flat sheet abt. 1/4 inch thick (paillard) using a meat pounder. Arrange on a baking sheet. Generously season each paillard on both sides with salt and pepper and a pinch or two of chili flakes. Sprinkle both sides with the garlic and rosemary. Drizzle both sides with the lemon juice and olive oil and pat into the meat with your fingertips. Refrigerate the paillards for 20 minutes while you prepare the grill. Heat a gas grill or charcoal. Brush and oil the grill grate. Arrange the paillards on the grill grate and grill until cooked and firm to the touch, 1 to 2 minutes per side. Transfer the paillards to a platter. Drizzle with olive oil and serve immediately with lemon wedges for squeezing.
Sort: