Skewered Shrimp with Garlic, lemon and olive oil.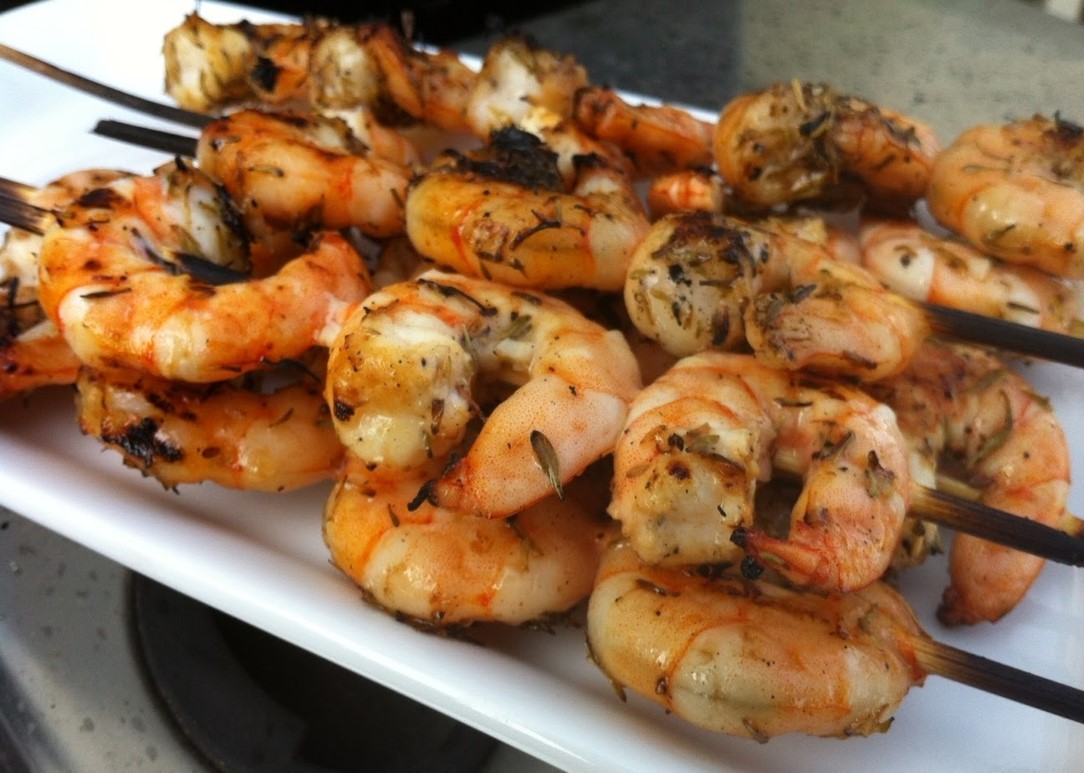 4 pounds fresh large shrimp with shells on.
1/2 cup Salado Extra Virgin Olive oil.
1 teaspoon Himalayan sea salt from Salado Olive Oil Co.
1/4 teaspoon fresh ground pepper
3 minced garlic cloves
1/4 cup minced fresh basil, parsley or tarragon
3 tablespoons fresh lemon juice
lemon wedges for garnish

Lay shrimp in single layer in shallow pan. Combine oil, salt, pepper, garlic, and lemon juice. Whisk well and pour mixture over the shrimp and marinate for at least 30 minutes.

Thread shrimp on skewers. Oil grill and place skewers on it about 4 inches above heat.

Grill for 3 minutes on each side.

When shrimp are done, place on platter and sprinkle with minced herbs and serve with lemon wedges.



Sort: