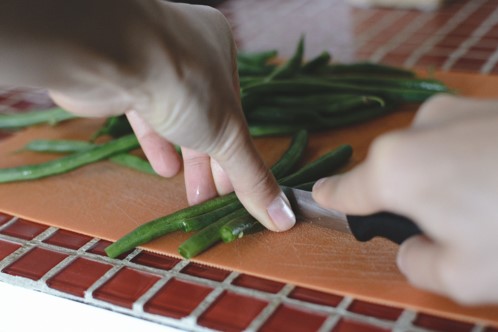 Ingredients:
1 pound fresh green beans, end cut off and beans cut in half

1/2 pound fresh mushcrooms, sliced

1 quarter onion, minced

1 garlic clove, minced

1 tablespoon Salado Olive Oil Co.'s Bacon Infused Olive Oil
Directions:
Heat oil in large skillet. Saute onion and garlic until soft. Add green beans and saute for 5 minutes. Add mushrooms and continue to saute for an additional 5 minutes. Serve hot!
Makes 4-6 servings.
Sort: