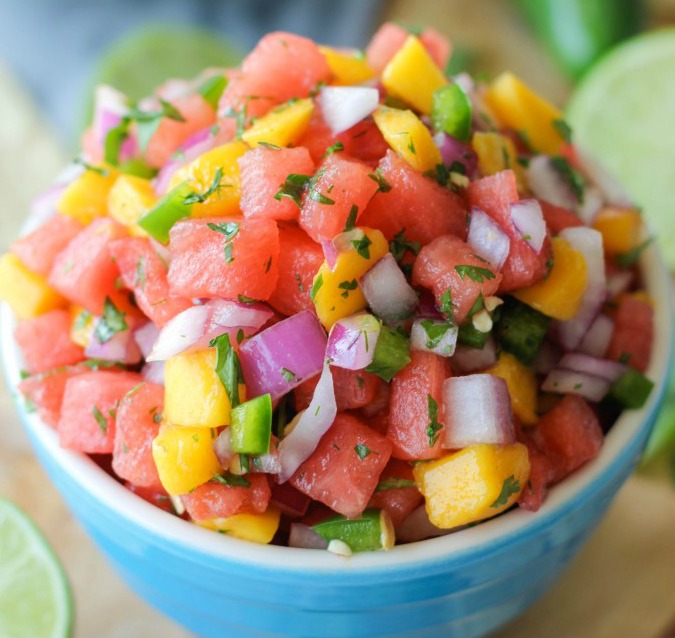 Watermelon Salsa
This fresh and spicy treat is a wonderful way to transform something usual into the exotic while still keeping amazing flavors and colors we expect.
2 Cups of chopped and seeded watermelon
1 Jalapeno with ribs and seeds removed finely minced
1 Small Onion, finely chopped
1/4 Cup of Salado Chili or Smoked Balsamic Vinegar
Pinch of garlic salt
Directions: Blend together all ingredients. Refrigerate and allow flavors to meld.
Note: Want more heat add more peppers or try serrano chilies too. Need more crunch or are you trying to clean out the refrigerator? Add cucumbers. Add mangos or other melons, if you have them. This recipe is super easy and can be adjusted to whatever you have on hand. Super easy!
Sort: