Delicious Beef Roast with Himalayan Salt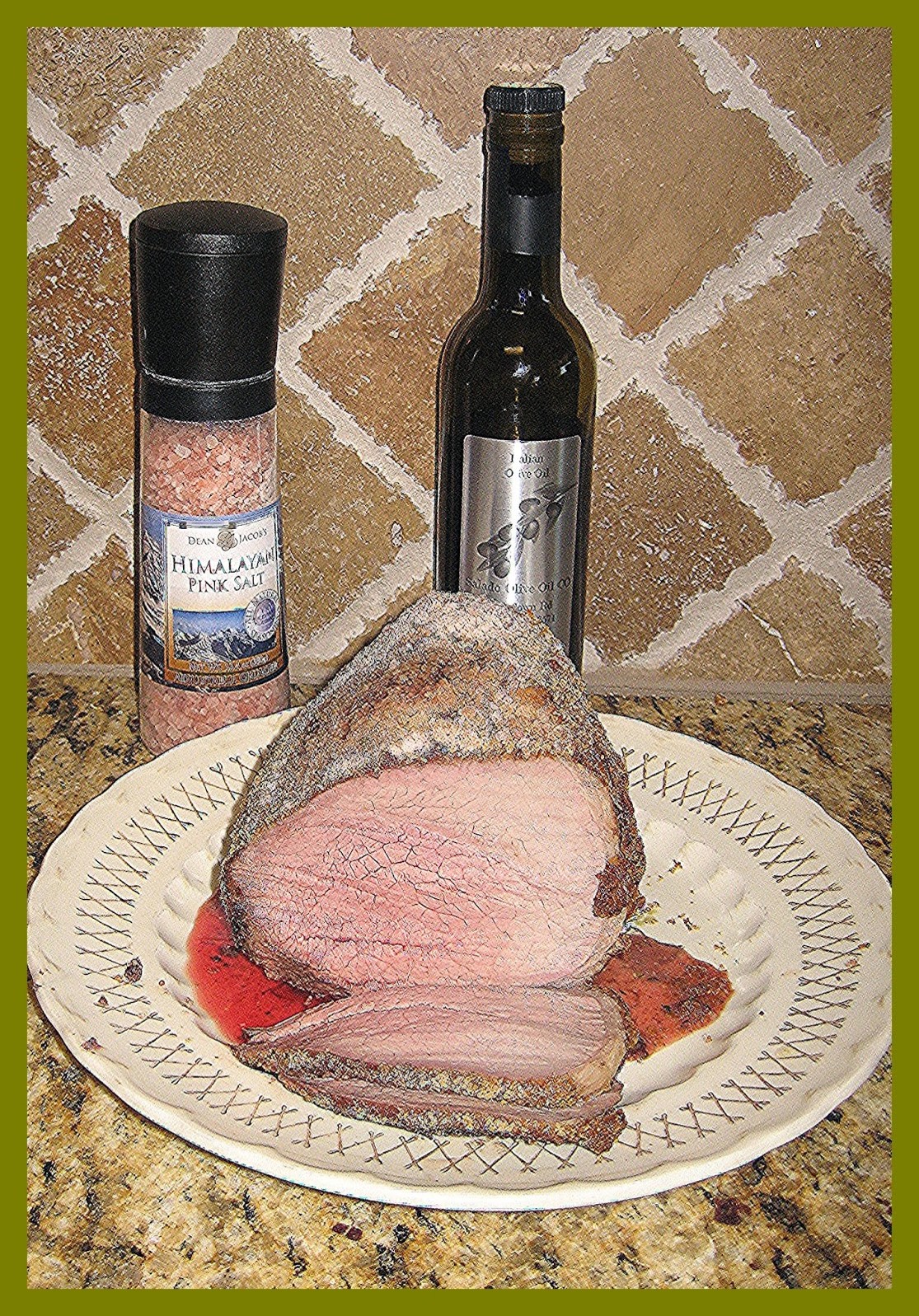 Rub the roast with Italian Olive Oil.
Then roll in salt that has been ground coarsely. Make sure that roast is completely covered, including the ends.
Place in an oven safe dish.
Put on rack in middle of oven and bake at 400 degrees (F) for 1 hour. Do not open the oven door.
Turn heat down to 250 degrees (F) after the 1 hour of baking and bake for additional 3-4 hours without opening the oven door. This will make your roast a medium rare to medium.
Serve with your favorite salad topped with balsamic dressing or olive oil dressing and grilled vegetables or baked potato.
Sort: