Pears with CInnamon Balsamic over Brie
We're in love with these things.  How can you go wrong with Brie, Pears and Cinnamon?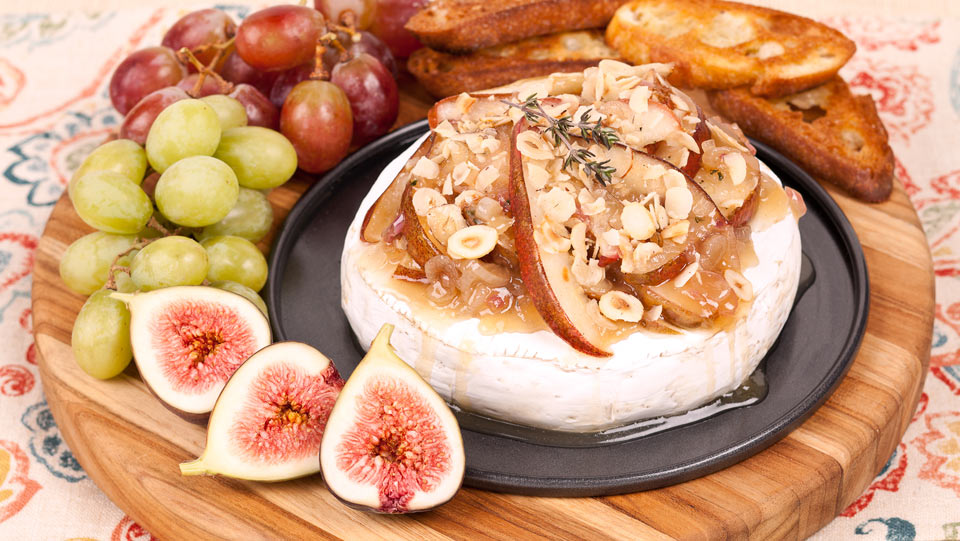 Ingredients:
3 Tablespoons Roasted Walnut Oil
1 pear, peeled and chopped into small pieces
1/4 packed brown sugar
1/4 cup apple juice
1/4 cup Cinnamon Pear Balsamic Vinegar
1 250-g round of Brie
1/4 cup chopped walnuts
Directions:
Preheat over to 350 degrees.
In a small saucepan over medium heat, saute the pear in the walnut oil until sauce.  Approximately 1 minute.
Add sugar, apple juice and Balsamic Vinegar.  Slowly bring to boil over medium heat, stirring contantly.  Turn heat and allow to simmer until the pear mixture begins to caramelize and thicken, approximately 10-12 minutes
Place brie in an ovenproof serving dish.  Pour the pear and caramel mixture over th top and sprinkle with the chopped walnuts.  Bake for approximately 10 minutes, enough to soften the brie.
Serve with baguette, crostini, crackers and additional fruits.
Sort: