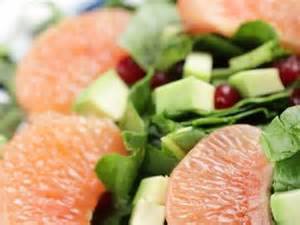 Fresh Winter Fruit Salad
Ingredients:

Bag of Triple Washed Spinach
2 ripe pears
2 Granny Smith apples
2 Mandarin oranges, Clementines or Cuties peeled and separated into segments
2 Cups of seedless grapes
½ Cup Pomegranate seeds (can substitute dried cranberries and raisins too)
½ cup honey
¼ cup Salado Olive Oil Co.'s White Balsamic Vinegar

Directions:
Mix together the honey and balsamic vinegar until combined. Add the pears, apples, clementines, grapes and pomegranate seeds until the fruit is covered in the lovely balsamic honey mixture.
Cover and refrigerate for an hour and serve over a bed of spinach.

Feel free to throw in berries or other fruits to add different colors. We eat with our eyes first, and, boy, are my eyes hungry.
Sort: