Pumpkin Sage Balls with Creme Fraiche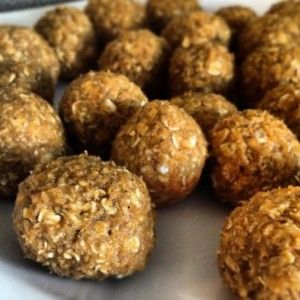 Ingredients
· 3 tablespoons Salado Olive Oil Co.'s Avocado Extra Virgin Oil
· 1/2 cup finely diced onion
· 2 teaspoons minced garlic
· 2 1/2 teaspoons chopped fresh sage
· 3/4 cup pumpkin puree
· 3/4 cup dry bread crumbs
· 1 egg
· 1/2 teaspoon salt
· 1/4 teaspoon ground black pepper
· 1/4 cup sour cream
· 1/4 cup heavy whipping cream
· 1 teaspoon white sugar
· 1 tablespoon Balsamic Vinegar (we recommend our Traditional Dark Balsamic, Pumpkin Pie Balsamic or Maple Balsamic)
Directions
Preheat oven to 375 degrees F. Grease a baking sheet.
Heat Avocado Oil in a skillet over medium heat. Stir in the onion; cook and stir until the onion has softened and turned translucent, about 5 minutes. Add the garlic, and cook 2 minutes until softened, then stir in the chopped sage, and cook 2 more minutes.
Scrape into a large bowl, and stir in the pumpkin puree, bread crumbs, eggs, salt, and black pepper until combined. Roll the mixture into 1 1/2 inch balls, and place onto the greased baking sheet. Bake in preheated oven until firm and hot, about 15 minutes.
Prepare the dipping sauce by stirring together the sour cream, whipping cream, sugar, and balsamic vinegar until smooth. Serve with the dipping sauce on the side.
Sort: